Upstairs: No More Secrets
[
]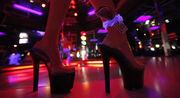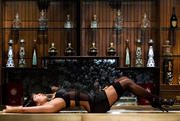 Dark and neon, smokey and sweet, smelling of hot flesh and illicit contact, there can be no doubt about what this place is: a strip club. A place where pornography and the art of movement couple for the delight of Japanese sarariman, upscale posers hyped on adrenalin, the all too frequent murder of Goths, and tight clusters of Suits, here to make a deal in relative privacy. No More Secrets is a popular hangout for businessmen (and women) looking for a little more than a drink for lunch or after a long day at work.
Downstairs: Club DV8
[
]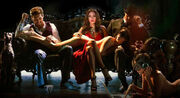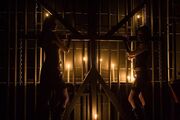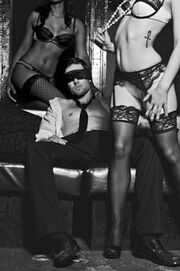 Darkness and depth reign in this layer of the club, the black-painted concrete walls, ceiling, and floor giving no points of reference. Here, there are no rules, no contracts but those made in the moment between consenting adults. A signed waiver is required to enter, of course. After that, it's your own business.
Soundtrack
[
]
Freeek! '04 - George Michael
Come on kids, don't be scared
It's a tits and ass world you gotta be prepared
Troupe Zone
[
]
No More Secrets is a Blood and Chrome troupe zone, and operates under the troupe policies. Any questions, please feel free to contact ChromeST.