A Darkling is a Gaffling of Darkness.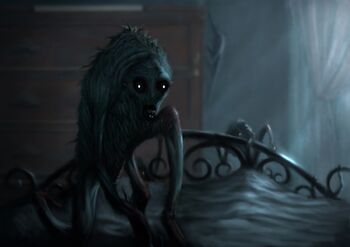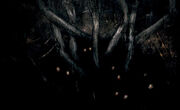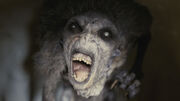 Darklings tend to appear as small, semi-humanoid creatures with bony limbs and large black eyes that stand approximately a foot tall. 
Darklings will always hide in the shadows until enough of them have gathered to ambush their target and overwhelm them with greater numbers. 
Obviously Darklings shun bright light and sunlight can actually harm them.